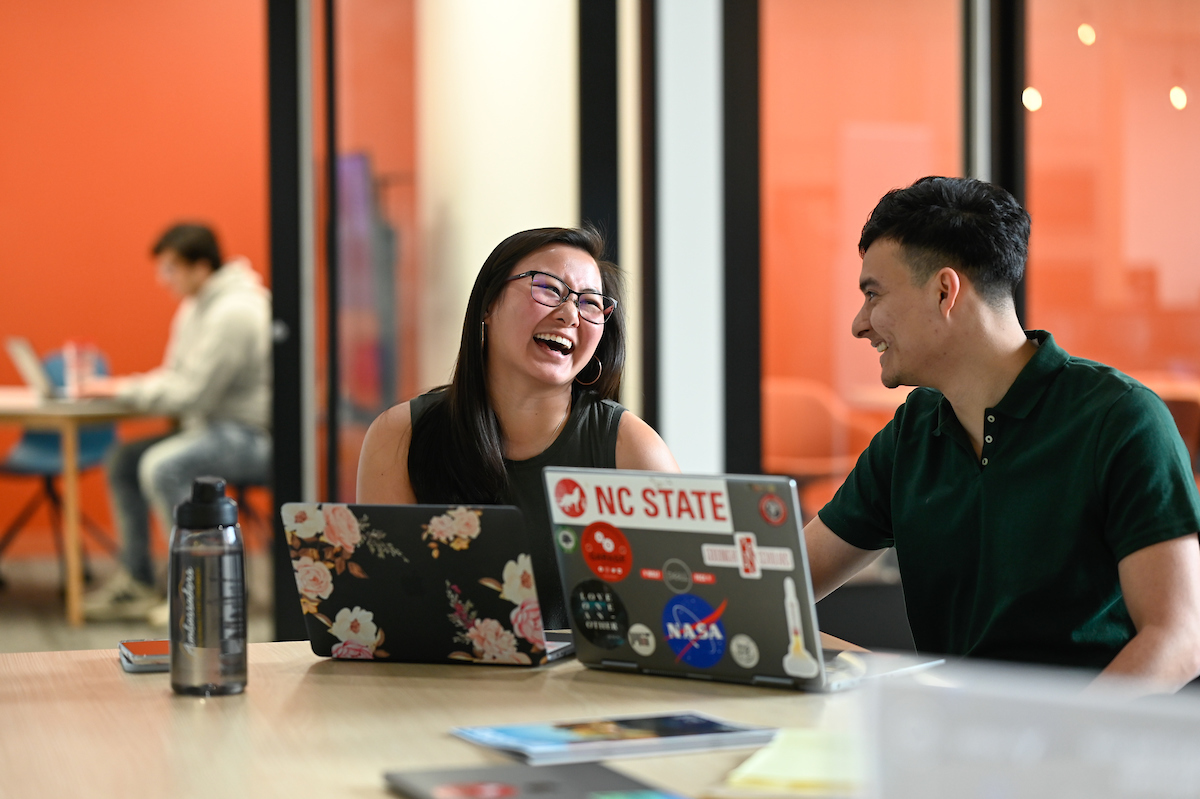 Everyone Enjoys Being Appreciated
Learn how to recognize and appreciate your peers.
University Nomination Programs
Pride of the Wolfpack – Pride of the Wolfpack recognizes individuals who demonstrate university values. Recipients receive a certificate and mug sponsored by NC State Bookstores and designed exclusively for Pride of the Wolfpack winners. Because nominations are accepted on an ongoing basis and announced quarterly, DELTA maintains an internal nomination form and follows a nomination period of August – January and announces April 1.
Do you know a good candidate for Pride of the Wolfpack and would like to recognize their amazing contributions to the unit or university? Submit your nomination in the 2022 Pride of the Wolfpack Nomination Form by January 31, 2023.
Awards for Excellence – Awards for Excellence is the most prestigious honor bestowed upon non-faculty employees. This award recognizes the outstanding accomplishments and contributions of individual employees, above and beyond an employee's normal job responsibilities.
Peer-To-Peer Recognition
Paws and Say Thanks – PAWS and Say Thanks is an on-the-spot, peer-to-peer recognition program that allows employees to send physical or electronic thank-you cards to outstanding colleagues throughout the university. When you notice an employee going above and beyond in performing their job duties, PAWS and Say Thanks is a quick and easy way to express how much you appreciate their hard work. Contact Angela Hallman for physical cards.
Milestone Awards
Service Awards – The Service Awards program provides recognition to employees for their years of service and dedicated commitment to the university and the State of North Carolina. The UHR Benefits Office sponsors an annual Service Awards Breakfast to recognize those who have achieved service milestones of 5, 10, 15, 20, 30, 35, 40, 45, etc. Attendees receive a special gift to commemorate their service. Employees who achieve 25 years of service will be honored by the Chancellor during a Quarter Century Breakfast where they receive a lapel pin and a commemorative engraved brick.
Retirement Recognition – Staff and faculty who meet minimum service years requirements may be recognized with a commemorative gift upon retiring from NC State. Certificate options are also available for eligible retiring employees.